There is a 47 per cent rise in the cases of social media harassment, according to the Bengaluru Cyber Crime Police Station.
By Manasi Pawar
Bengaluru, Jan. 24, 2019.
Last year, the IT capital of India recorded 5,036 cybercrime cases, taking the second spot of the most reported cybercrime cases among metro cities, according to the data from the National Crime Records Bureau of India (NCRB).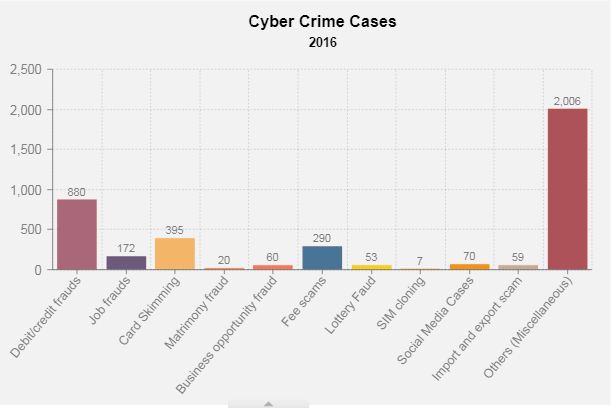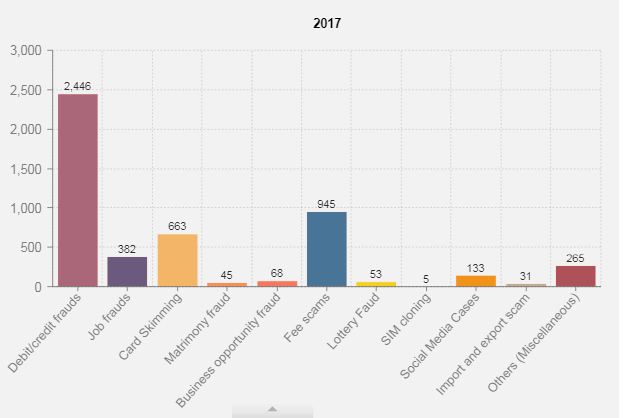 With the 5.99 million Internet users in Bangalore, the social media harassment cases have doubled from 2017. Most people indulging in such crimes are between the age of 18 – 40.
Mr K.N. Yeshwantha Kumar, the cybercrime police inspector, said, "Everyday I see at least five social media harassment cases. The increase in the number of cases reported is because the people now know where to register when such things happen to them online."
Talking about the technologies used in the only cyber crime police station, Kumar said, "We have to be updated with the technologies. Every time the offender uses different means to commit an offense, we have to be alert and be ready to try new things."
An alarming increase in the cyber crime cases in Bengaluru has shocked the residents of the city. A recent case in the cyber crime police station was reported by a 25-year-old, Sangeetha. She had been getting phone calls from different countries asking for a one night stand. She was clueless of how those people got her phone number. She told the Softcopy newspaper that someone had posted her name and number on a porn website.
She mentioned, "I have blocked all those numbers but I keep getting obscene phone calls and WhatsApp messages. I filed a First Information Report (FIR) today."
There are a lot of juveniles who are subjected to attacks through social media. Yeshwantha Kumar explained, "There are less underage who report the crime to us. If they do, it comes under the Juvenile Justice Act and they are treated differently."
Kapil Dixit, a legal consultant in the Supreme Court of India stated the punishments of the law, "If a person threatens or defames someone on social media, and is forcing him/her to do something, it amounts to criminal intimidation. This act comes under Section 505 of the Indian Penal Code (IPC), and is punishable for two years of imprisonment." Kapil Dixit handles one case every week which deals with harassment through social media.
The Bangalore Police Commissioner, on January 22 proposed to have eight user-friendly cyber crime police stations across the city, to help the residents lodge complaints faster and easier.
"There are people who come from outskirts of the city; it is hard for them to travel all the way to this police station. If the Cyber Crime police station is nearby, it will save the person's time", explained Kumar.