Discriminated for beat allocations, doubted for potential, judged on physical appearance, subject to sexist remarks, women journalists in Indian newsrooms have been suffering the brunt of patriarchal mindsets since ages, and it continues.
Aditi (name changed), a newspaper reporter, went to cover Uttar Pradesh elections in Muzaffarnagar five years back. Since she was a fresher then, she was accompanied by a senior male colleague. During that assignment, her colleague told her that it is always better to take a girl on assignments like these because people are more willing to talk in a female's presence. She could not believe his words.
Moreover, to her surprise, the local person who helped them out, contacted her personally for multiple days for unprofessional conversations and desire to work on more stories with her saying her reporting was good. It did not fit right with her because as a fresher, she did not report over anything but just observed her colleague's work.
Women journalists are subject to various sexist remarks at their workplaces, in the newsroom, and in the field and when they are out for reporting. According to a survey by Reporters without Borders, 50 per cent women journalists are subjected to sexist violence by officials, state representatives, politicians and well-known figures holding senior positions.
Aditi is often confused about how her journalistic work is received. People visit her social media profiles to read up her stories and share feedback. Every now and then she keeps getting messages from people appreciating her work. But to her surprise, many of them have asked her out for dates later in the conversations. It does not make sense to her and she questions her quality of reporting; the flattering comments she receives, indicate something unprofessional later. That makes her doubt herself and lose confidence in her reporting.
According to an executive summary report on Status of Women Journalists (Print) in India by Press Institute of India submitted to National Commission for Women and Children, sexual harassment emerged as a major concern for most journalists surveyed. Around 23 per cent said they had to put up with sexist remarks/gestures or were harassed at their work place or somewhere in association with their work.
Rituparna Chatterjee, deputy Asia editor for The Independent, a British online newspaper, and India's representative at Reporters Without Borders highlighted how successful women journalists are looked at. She said that for those who have made their mark in the field have heard men say things like "if she has managed to reach these heights, for sure she sleeps with her boss. If women reporters are sent for high profile assignments like covering an earthquake, disaster, they would probably be sleeping with male colleagues who have helped them go for such reporting."
She further said that sources also look at women journalists in uncomfortable ways. For sharing information-based reports, they set conditions, majorly sexual favors, Chatterjee said. She shared that there was a government report that was to be released, and she had asked that source if she can have it ahead of the scheduled time to be the first one to report it. To that he replied, "all of this is fine but what are you going to give me in return?" She pretended she did not understand what he meant to which he said "don't act innocent, you very well know what I mean." She was not able to process this and hence she cut the call. Another problem was when she had to give updates to her male colleague about the report. It was really uncomfortable for her to share with him.
The sexism in the field of broadcast journalism gets a bit extreme, say experts. Women anchors are considered to know nothing but are pretty so can be taken as anchors who can read headlines, said Nithila Kanagasabai, assistant professor at the School of Media and Cultural Studies, Tata Institute of Social Sciences (TISS) and a member of Network of Women in Media, India. (NWMI)
Moreover, senior women journalists who read news on television are talked about negatively by people at the media house. They discuss that elderly women journalists do not wish to leave the limelight, Kanagasabai said. On the other hand, if elderly male journalists present news they are considered as respected seniors with great knowledge. It further highlights ageism along with sexism, Kanagasabai added.
Beat allocations and sexist remarks
According to the Global Media Monitoring Project Report, there are five female reporters to 40 males covering national news and four female reporters to 27 male reporters covering local news in 2020 in India. For politics and government related news, there are four female reporters to 22 male reporters.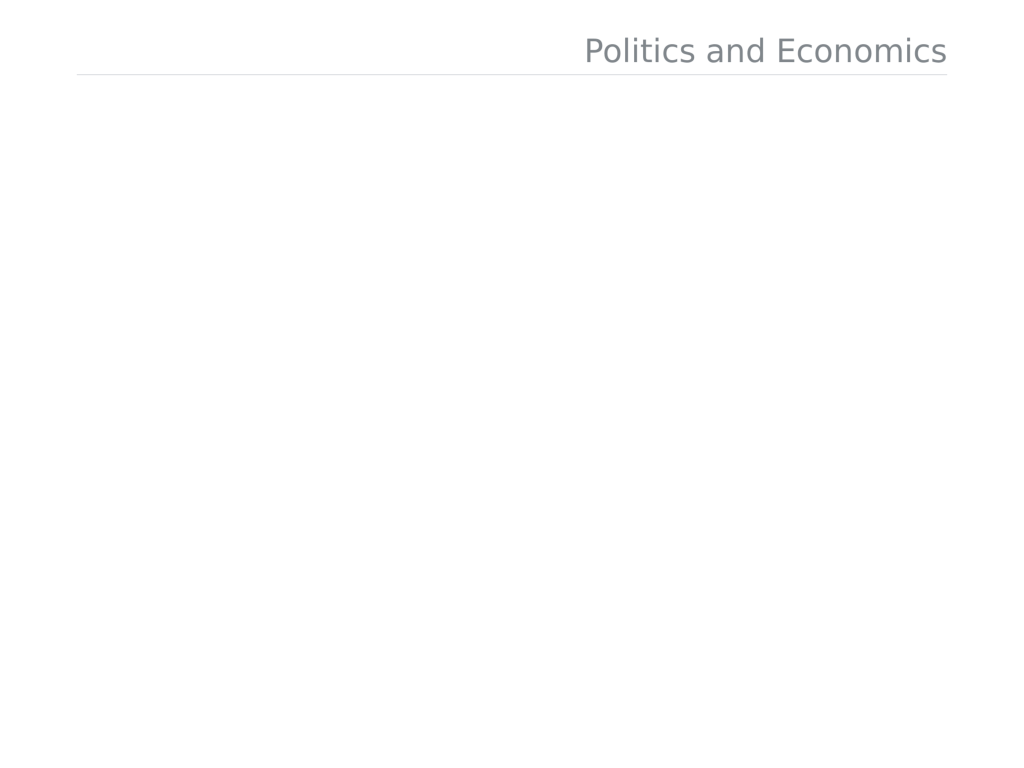 Bhaavya Singh, a former journalism student and now an editorial intern shared her internship experience at a reputed newspaper office. She was asked to not cover a political rally for Lok Sabha elections. Her colleagues said that she is a girl and she should not go there as it would it be chaotic to handle. She was asked to not go for reporting during late evening as well.
Moreover, her editor joked about the fact that there are rising rape cases in the country because of jobless men. Women have become progressive and are taking up jobs that are for men, he said. She was disgusted with his mindset.
Male journalists often have stereotypical biases that women are emotional and soft-hearted to cover beats like crime, politics, sports or communal riots. A senior bureau chief for a national newspaper (chose to stay anonymous) said that elderly male journalists do not wish for women to go for reporting for crime beats, political or communal tensions related areas. This is because they think it is a tough field and male journalists could handle such situations better. Moreover, it is because of the safety of the women journalists that those senior editors do not allow them to go for such beats or opt for night shifts, he added.
He pointed out that photojournalism is a male-dominated profession because usually males are sent out to cover major events that require pictures and videos before reports. Moreover, he stated that when there is a communal violence breakout, the editor would send all the male journalists to cover the same. On the other hand, if it is a musical concert, the editor will ask women journalists to go because they believe that women cover soft beat stories better.
In 2020, women wrote the maximum articles in areas like environment and energy, culture and entertainment, science and technology and, human interest stories, according to The Media Rumble report of 2020.
Women journalists are perceived to not know much. This thought has frustrated women journalists who have been enthusiastic about sports, crime and politics. The knowledge they have about these fields has been challenged and good knowledge in these areas come as shock to male colleagues. Deepika Kariappa, a correspondent covering environment and science for a renowned English daily newspaper said that she has faced instances wherein officials have said things to her like "you would be new so you do not know much."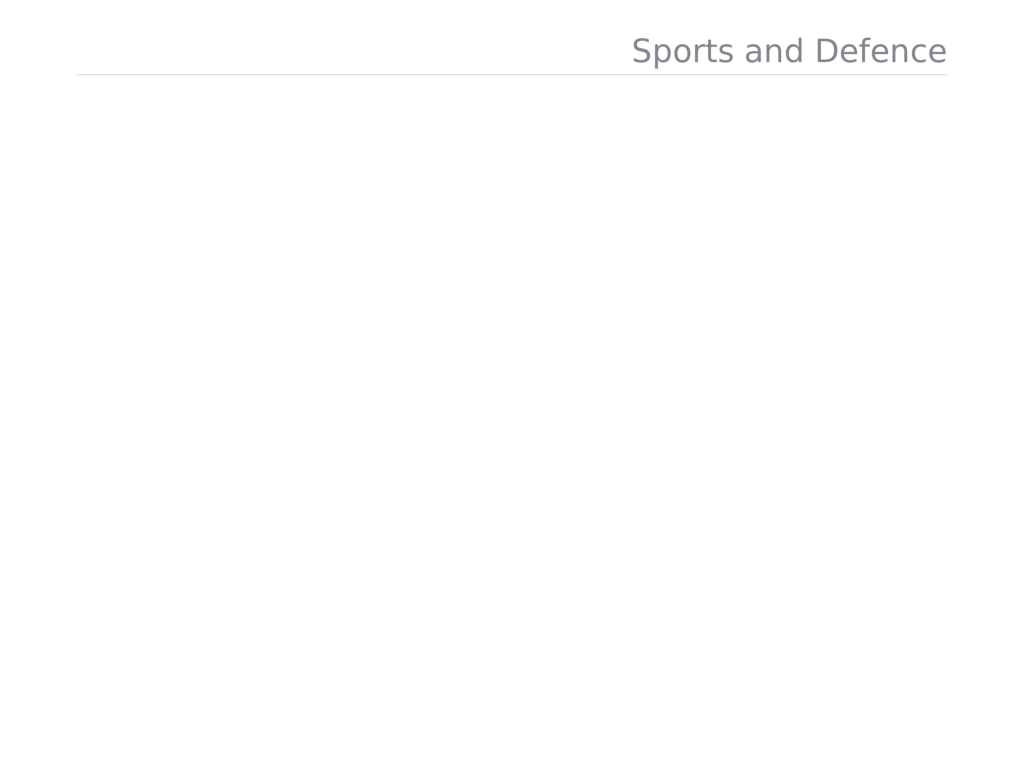 Further, she said that her male colleagues always assumed that she would not know much about politics and sports. She once commented over a discussion about cricket and bowlers. Her colleagues were shocked. They found it bizarre that she knew about cricket in detail. Similar instances happened during political discussions.
However, the situation seems to get better for some. Aprajita Sharma, former business journalist at Business Standard and The Economic Times (ET), now a freelance business journalist said that business journalism is still better compared to newsrooms focusing on political and developmental reporting.
But, when she first started as a business journalist at ET, she was asked to take up lifestyle articles for ET Panache. "It is stereotypical of them to believe that since I am a woman I would be interested in writing about fashion and lifestyle," said Sharma. But she stood up for the fact that she wanted to work on stock markets and her seniors were accommodating enough to put her on the stock markets desk. However, largely, business journalism is better as all genders are treated equally in terms of reportage, pay and other benefits, Aprajita Sharma added.
But outside the newsroom, her sources have tried to get into awkward conversations. Once in the cyber hub at Gurugram, she met a start-up investor to talk about a story. After the interview/meeting got over, he asked her out for drinks. Similarly, there have been instances wherein sources have texted her randomly for conversations. Though she has refused the offers, she said that it is a fine balance between losing the source and keeping her dignity.
Patriarchal mindsets
The problem arises from the patriarchal mindset that has been troubling women in general. Women have been challenged to enter the field of journalism and have received comments like it is 'dangerous' field for them.
The most common forms are sexist comments, sexual jokes, embarrassing gestures and body language, attempts to establish unwanted romantic/sexual relationships, the promise of rewards for compliance accompanied with threats of mistreatment for refusal to sexual behavior, said Aayushi Aggrawal, communication manager, Gender at Work. In some cases, there is unwanted touching or sexual assault. "Stereotypical bias that women cannot handle hard beats like crime and politics arise from such mindsets. But that is completely incorrect since women have proved to be competent for these beats," Aggrawal said.
Stereotypical mindsets have to do a lot with discrimination women journalists face at workplaces. Sexist thought processes, misogynistic upbringing, pervasive environment, and cultures contribute excessively to multiple kinds of discrimination faced by women, Aggrawal added.
Chatterjee said that the profession of journalism has been male-oriented for a long time. Women were not seen in decision-making positions. Passing of inappropriate remarks was normalized for them because they could not even speak to superiors, as they were males as well. Hence, discussions around inappropriate remarks were not possible in absence of women holding senior positions. The consciousness around feminism, gender appropriate behavior is absent from news rooms and this has extended to woes of Dalit and queer reporters as well.
Scenario Before
Kalpana Sharma, a senior journalist and a founding-member of NWMI said that women journalists were really few when she joined the field. When she started working at The Hindu, Bombay Office, a separate women's toilet was made for her. During those times, since there were very few women journalists, they were visible. Moreover, women especially in English newsrooms had the social capital and their well-educated background gave them the courage to take risks and stand up to chief editors for their concerns.
In conflict situations, the editors said that they had to worry less about a man than a woman for safety purposes, Kalpana Sharma said. That still does not add up because either of them can get shot/injured in such situations, she added. The editors used to worry about a woman's competency to get the story. In their view, men would manage anyhow. However, sometimes women also come with internalized issues that they would be not able to do it and are under-confident, she said.
Women journalists have faced discrimination when they were at desk jobs. They would be kept for editing, designing and other desk work. There was more harassment in such situations because the editors used to make them stay back for longer hours and used to poke holes in their editing, Kalpana Sharma said. The discrimination has been to the extent wherein women journalists are not even given proper designations, she added. This makes them vulnerable to tough working conditions with low pay. In such newsrooms, women do not have the social capital to negotiate for better positions, she said.
However, situation today is different said S.P. Singh, former editor, Amar Ujala and DLA, regional dailies from Agra. Singh said that women journalists have been covering all beats efficiently. "I have seen them working on crime beat, social issues, education and even as photojournalists," Singh said.
For crimes against women, women journalists visit the women's police station and hospitals to cover the stories. Having said that Singh specified that they prevent sending women to cover other crime stories involving mafia and other dangerous gangs owing to safety issues.
Moreover, for covering political beats, Singh said that male journalists are sent preferably because politicians do not have ethics to deal with women journalists. "Politicians would stare at them and pass uncomfortable remarks. Hence, even if they are going, we send a male colleague with them," Singh said.
Women journalists have been covering stories late at night too. "Our aim is to get them home before 8 p.m. because Agra has not been safe for women. Even their parents worry. But there are reporters who do not listen and are bold about covering certain stories. In that case, we provide transport to them so that they reach home safely," Singh further said.
Good experiences today
Contrasting with those times, there are women journalists who had great experiences in the recent times. Time and again, they have been covering war, defence among other beats assumed to be just fit for men.
Priyanka Chandani, a journalist working at a renowned newspaper media house said that the barrier for women journalists was broken 20 years back when a woman journalist covered the Kargil war. "We are in the time when we see more women than men in the field. Times where women are not covering crime could be because of the restrictions posed by women journalists for themselves. Personally, I have worked on every beat including battle areas, defence, crime, politics but never for once was judged or doubted by my bosses or the respondents," Chandani added.
Another journalist, Shreya Tinkhede shared her experience as a woman journalist and said that she has covered quite a few risky stories. "I once availed a late-night drop facility by cops to know how the service works and I have also covered issues in red light areas and slums. My ex-editor never told me not to go behind a certain place or passed my story to a male reporter. He just wanted me to be safe if I am going to a lowkey or a crowded place to cover a story," Tinkhede said.
Women have been efficiently covering all beats and have done a better job compared to their male colleagues. "I have seen that the digital news is handled by women majorly. There are stereotypes about their efficiency but to the contrary, women journalists are more ready for the field and do a better job than men," said Arafat Ali, executive editor, The Logical Indian, a digital news platform.
Women journalists are better at covering stories with more aspects and balanced viewpoints. "I am happy that women are asking important questions that matter and are doing a better a job at covering sensitive issues," Ali further said.
But beyond their potential, safety of women comes into play which restricts to cover certain beats. "The risk is higher for women in situations of communal riots or violence. In these situations, safety is compromised and it is justified for media houses to be concerned and not send them. These riots result in life-threatening instances and gender-based violence is also a possible outcome. There have been journalists like Barkha Dutt who have covered war. But when newsrooms have to take decisions in these situations, safety is given priority over their potential to cover it, Ali added.
Step forward
The definitions of sexual harassment are more defined now. Women journalists have started to address the issues at workplace and they are becoming vocal about their experiences instead of normalizing them.
Largely, over the last 40 years there has been a considerable shift in understanding the phenomena of sexual harassment. Earlier it was seen as eve teasing, flirtation, harmless banter in milder forms whereas now it equates to "outraging or insulting a woman's modesty" in the most offensive form, said Aggrawal. From a common day experience that had to be tolerated, sexual harassment at workplace is now seen as violation of rights against which there is legal recourse. The Vishaka judgement by the Supreme Court of India observed that each incident of sexual harassment at workplace results in the violation of fundamental rights of gender equality and also the right to life and liberty.
Sexual harassment continues to be a problem especially in Indian media houses despite legally mandated mechanisms. Reasons for such instances are lack of awareness, sexist mindsets, absence of policies to hinder sexual harassment and lack of respective trainings, Aggrawal added.
Chatterjee said that social media has changed the face of journalism and has impacted the voices of women journalists. Now it is easy for women to take their thoughts on social media and talk about what they faced and put #MeToo. She further said that all the employees should go through gender and caste sensitization sessions and the Human Resources departments (HR) should make it a part of their review report.
Further, if there are more women in high decision-making positions, they would understand where her women reporters are coming from. This would give them space for discussions that have been tough earlier due to awkwardness with male colleagues, Chatterjee added. Moreover, whenever new employees are hired, the HR should screen their previous workplace records for any complaints filed against them. If the HR puts in extra effort to do that background check, it would be safer for newsrooms, Chatterjee further said.
Many initiatives have begun to address the sexism in the field. United Nations Educational, Scientific and Cultural Organization's (UNESCO) capacity building on safety of women journalists has launched a project in four countries including India. The project would train women journalists for safety-related issues and their rights.
"To all the budding female journalists out there, go run behind your story, because a good story needs to be told and a good reportage does not see your gender," says Tinkhede.